Someone contacted me last week looking for old eggbutt bits to use as curtain tie-backs (or more accurately drape tie-backs, they were in the USA) This sounded like an interesting idea & got me looking around the web for equestrian-themed interior design – after all, it works for Hermes & Ralph Lauren…
This hessian / burlap drape or blind idea came from Pinterest, but I can't find the original source to acknowledge
There's quite a lot of it about – done well it can look fantastic & be rather witty, but I suspect it would be easy to have too much of a good thing
| | |
| --- | --- |
| This idea for towel holders comes from the Arizona- based interior design company Lizard Flats | |
| | |
| --- | --- |
| | A simple mullen mouth snaffle used as a towel ring found on Etsy |
An ex-Household Cavalry man once told me that the pieces of equipment most often kept by men leaving the cavalry were the "Peninsula" troopers' bits & that they were used as loo roll holders. At the time I couldn't quite see how this would work, but thanks to the internet all has become clear.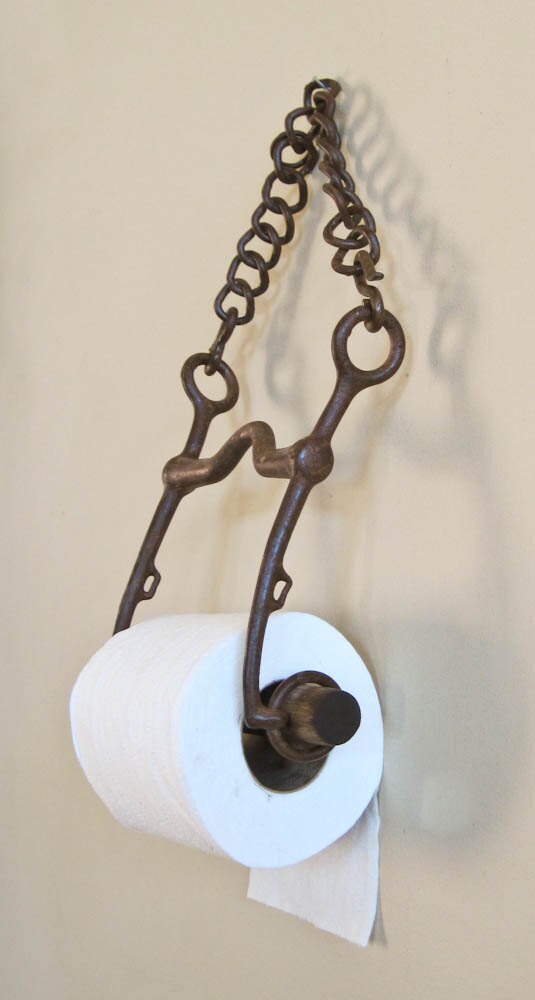 This one appeared on Etsy

Another example from Pinterest, wouldn't you worry about splinters ?
There are whole blogs devoted to the subject :
And while we're on the subject of stirrups…


A desktop clock and barometer in Cadre Noir stirrups by Hermes

Iberian box stirrups converted into lamps at Shades of Light
And you've probably heard about an "armchair ride" – how's this ?

More details at Restoration Hardware , and here's another view :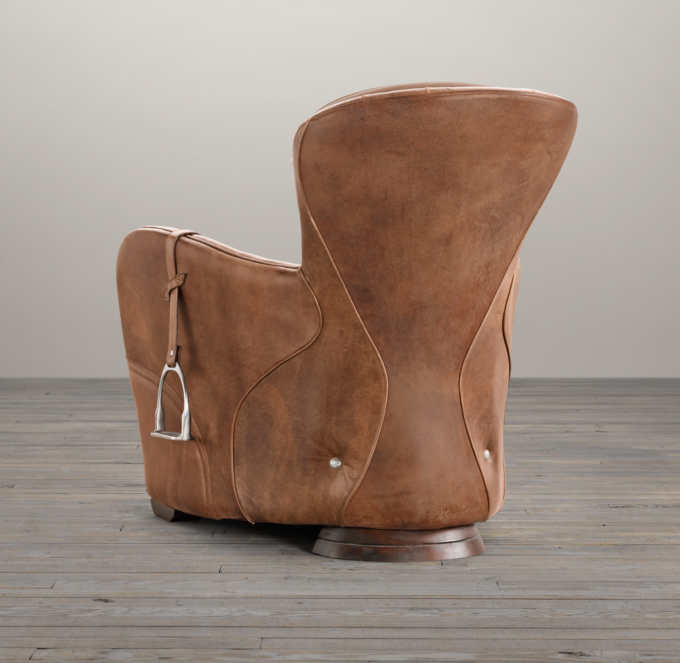 There's an awful lot of horse related decoration out there, without even starting on hunting-themed ceramics or the whole area of prints & paintings.
(Sorry, due to huge amounts of spam I've closed comments here, but please feel free to contact me by email or comment on Facebook)